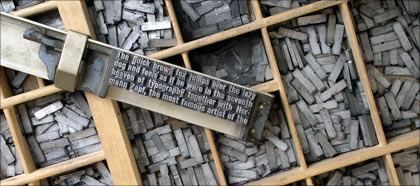 Since the early age of human race, communication is playing the vital role, either using body language, eye signal, or by using drawings. Then, to make communication better, human invented symbols then refined to become text. In the past, books were hand written, and thanks to Johannes Guternberg's first printed book "42 Line Bible" by using movable type, books can be publish easily. Now in modern age, typefaces were transformed into digital format or "font". Although David Carson once declared "The end of print", but for me text and print is still important.
There are so many free fonts for download over the net but, only quite a few that provides quality, here are some of my selection.
Fontleech
This site provides nice free fonts from different font foundry from around the world. Must visit.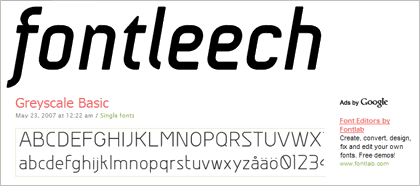 DaFont.com Top 100 Free Fonts
The top 100 fonts courtesy from dafont.com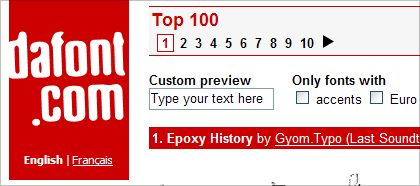 FontShop Free Fonts
For a limited time, FontShop releases free fonts for download. Just sign up and download!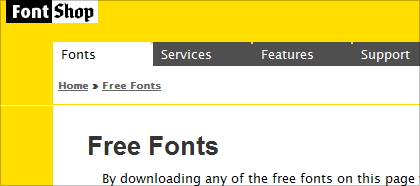 Alvit.de Font Compilation
Vitaly Friedman has compiled some quality fonts over his blog.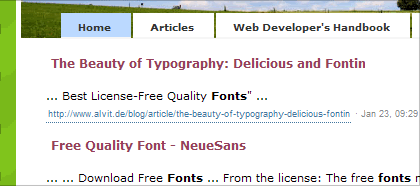 SmashingMagazine Fonts Category
Also part of joined effort by Vitaly, he now posts all the nice fonts resources over this site.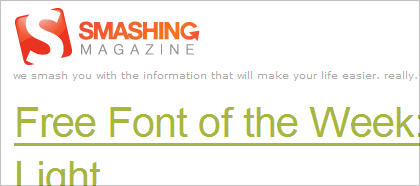 Fonts500.com
The top 500 best free fonts on the internet.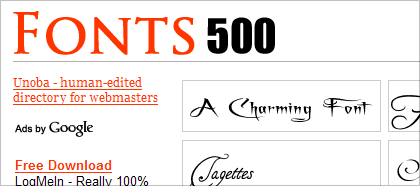 More font and useful sites
UrbanFonts – another nice font site besides dafont.
Creamundo -another font site.
Maniacker's Design Font – Cool japanese character fonts
Typetester – compare the screen type. Must Check!
WhatTheFont – Don't know what font is that? This site can help you identify.
100besteschriften – The 100 Best font, presented by FontShop.
Fontsmack – A repository of sIFR font.
Great Fonts for Web 2.0 by Modern Life.
If you have other great font resource or article sites, please do post up as well. Thanks!