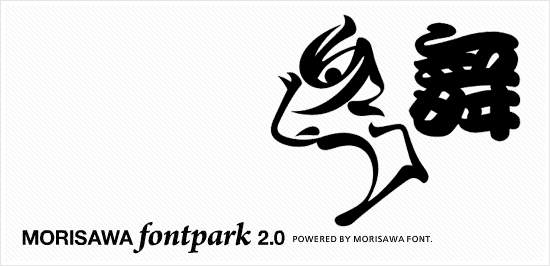 Do you know that the image above was made out of Japanese characters? Recently I stumbled upon a very interesting flash site FONTPARK 2.0 by font foundry Morisawa. In FONTPARK 2.0, you can create interesting artwork by using only typography. It's absolutely freedom on the creation and the only limit is your creativity and imagination!
The interface is totally intuitive and easy to use. You can start creating your artwork by dragging out the characters you want to use at the character selection at bottom of the page. You can have a selections of different beautiful Japanese fonts, and you can even use romaji too. Below shows the basic controls to manipulate the fonts.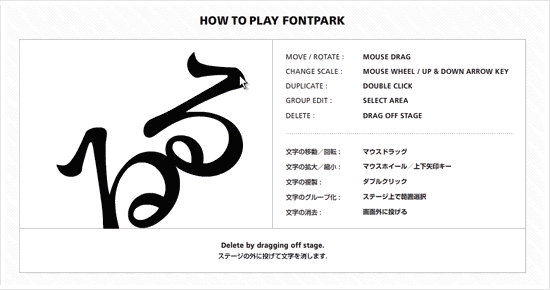 I can say it's a deconstruction and appreciation of the beauty of typography. No doubt you can create really interesting graphic images with type. The fun part is after you finish creating your image, you can save it and FONTPARK 2.0 will give you a permanent link so that you can see the animation process of your masterpiece creation.
The site is truly amazing and beautiful. The site is majorly in black and white color which can give more attention to the aesthetic of type. There's a gallery shown below where you can see the artworks in thumbnail, and rate them or click it to see the artwork creation process. Some works are really well done.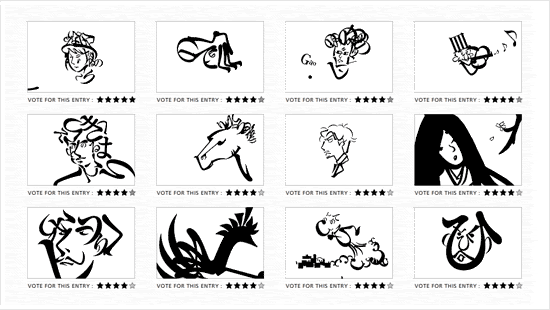 I'm absolutely have fun when creating the artwork. I'm so amazed by the Japanese characters because it can create so many interesting artwork! The picture below shows my attempts: Butterfly and Carrot, Sports Shoe, Walking Man and Superman. Not bad right? I'm strongly recommend to everyone to try out this site. It's fun! 😀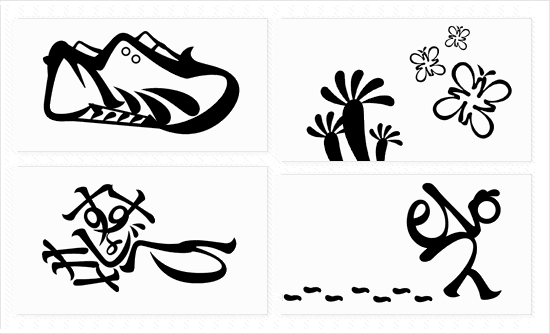 [ssboost]