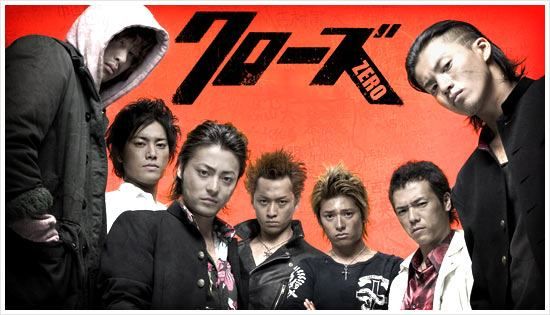 It's been a while a movie that can make me become so excited. Last week, I watched a Japan 2007 hit movie called "Crows ZERO". Crows ZERO is a film based on the comic book Crows by Hiroshi Takahashi, and was directed by Takashi Miike. The story involves around a bunch of bad students in a graffiti-scribbled bad high school. This movie was dominated by the high school bad boy image and there are many fight scenes too. I watched many bad high school student related shows but I never see to a such extreme. It's a cool movie!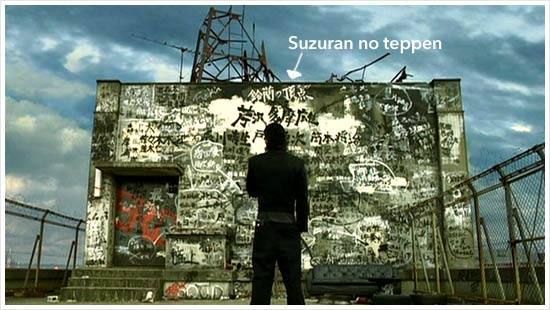 The story is about the Genji Takaya, a character played by Oguri Shun, who transferred to Suzuran High School who aims to conquer Suzuran in order to takeover his father who is a leader of a big Yakuza group. But to be rule in Suzuran is no easy job. He has to face the biggest rival, Serizawa Tamao who acted by Yamada Takayuki. The climax of the movie is the final war between Genji and Serizawa, in order to determine who is the top of Suzuran.
Actually huge group fighting is no fresh stuff in movie as you can see many movie have huge fighting scene too. But in this movie, the fight is between bad high school students and the fighting scene was chaotic! However it was really fun to watch the fighting because they are using raw punches and kicks, and kind of last man standing style of fighting. The fighting scenes were well choreographed in my opinion.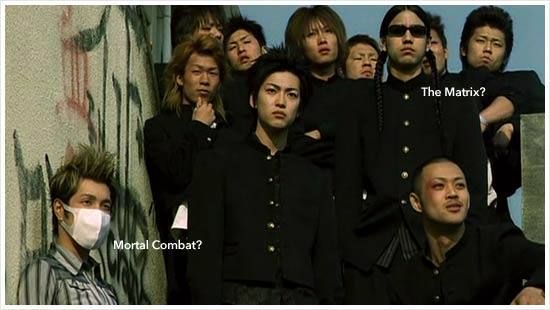 Another interesting point of this movie is their wearing style. Basically it's all black high school uniforms or gakuran. i always thought that jap hish school uniforms are cool so everyone is just looks cool with gakuran in there, plus with nicely combed hair style. It has similar feeling to The Matrix where everyone was dressed nicely and has a pair of cool looking sunglasses. Well recently I sense that the high school bad boy image is in trend? Because not only this movie, a recent drama ROOKIES also having the bad boys as well. Actually some actors in Crows ZERO also stars in ROOKIES too.
This movie was dominated by males, and actresses lead by Kuroki Meisa are having very less exposure in the movie! However the pretty and sweet Kuroki Meisa somehow adds up the flavor to the movie.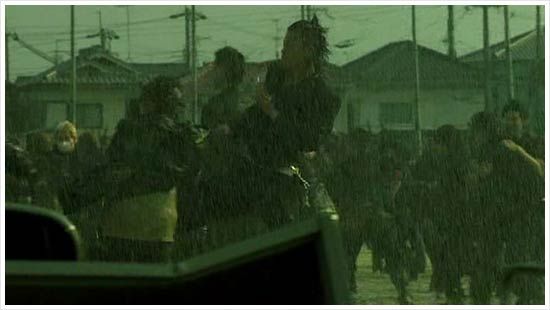 Overall the movie was fun, enjoyable and great! Definitely worth to watch, and Oguri Shun was just looks good! So kakkoi! This movie was grossed about 2.5 billion yen and a sequel will be make. Expect the coolness to be continue heating!
[ssboost]