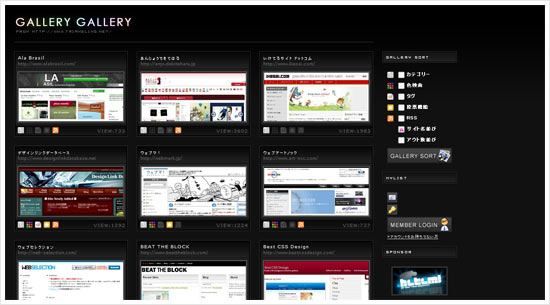 When I'm out of design ideas or have free time, I love to visit surf web showcase galleries to see some fresh web designs and get inspiration. But there are so many web galleries out there available and it is impossible to remember them all. Fortunately this website just solved the problem. Introducing Gallery Gallery, a summary list of popular web galleries gathered in one place. Currently listing 179 galleries, well I think that's a lot!
Alternatively, there are some similar lists like Dia Chronie Web Design Gallery Links or The Great Web Design Gallery Round Up, but both of them are not as complete as Gallery Gallery. I think it is a very useful sites and should bookmark it for future reference.
Frequent visit web galleries
Among all those galleries, there are some web galleries that I often visiting:
Actually there are some more others too but above are the most frequently visit one. And what's your favorite web gallery?
[ssboost]